Regular price
Sale price
$13.00 USD
Unit price
per
Sale
Sold out
A SIDE BOOK of the Red Dog Conspiracy series.
From New York Times and USA Today Bestselling Author Patricia Loofbourrow.
About this paperback book:
What do you do when playing by the rules means a child may die?

In a city owned by the Four Families, Constable Paix Hanger has advanced as far as he can. A hard-working twenty-year veteran relegated to walking a beat in the worst neighborhood of the worst precinct of the city, he resents the crime family which rules his quadrant, chafing at the restrictions placed on him by his superiors "for his own good".

A boy who's a reminder of the son he might never have disappears. When one boy after another are found dead and the incompetent and corrupt detectives assigned to the case are unable to act, Constable Hanger takes matters into his own hands.
DRAWING THIN is the other side of The Jacq of Spades, from the point of view of the policeman assigned to David Bryce's abduction.
This is a COMPANION to the Red Dog Conspiracy series.
You DO NOT have to read this book before reading the Red Dog Conspiracy.
Although it takes place during the series, it's recommended you read this one after reading book 1.
New York Times and USA Today Bestselling Author Patricia Loofbourrow's Red Dog Conspiracy series is loved by over 60,000 fans of science fiction, hard-boiled noir mystery, and psychological crime thrillers from masters such as James S.A. Corey, Richard K, Morgan, and Michael Connelly.
"... an intriguing dystopian mystery ..."
"... a compelling story ..."
"... a wonderful steampunk rendition of film noir detective adventures ..."
"This story had me gripping and turning pages until it was done."
"I thoroughly enjoyed it."
"Highly recommend this writer!"
174-page paperback from a smoke-free, pet-free, COVID-free home (we are all vaccinated and get tested regularly).
Printed in the USA
Free shipping to US addresses!
Need a US address? I recommend Viabox - I use them myself.
I personally sign the book to your specifications and send it to you in a bubble-wrap mailer. Not one damaged book reported in six years of shipping them.

100% guaranteed refund if you're not happy (you pay return shipping).
Here's what people are saying:

Enjoy a sample from Drawing Thin:
Constable Paix Hanger had attended many crime scenes, yet something about this one unnerved him. No blood splattered the empty alley, no bodies adorned the back rooms of this sad little fabric shop.
That was the problem, he decided.
The boy was just ‒ gone.
He closed his notebook, putting it and his pencil into his pocket. The room was odd. He'd seen similar rooms before, this close to the Pot ‒ minimal battered furnishings, nothing on the walls ‒ but this room held an emptiness that pulled at his heart.
No smell of food. No personal items lying about. Not even a toy or doll on the boy's thin mattress.
Paix considered himself at that age. The boy was twelve, even if he looked ten, perhaps too old for dolls. But not even a book?
Forensics men dusted the open back door frame and back stair railing for fingerprints while others photographed the barren room and the child's portrait. The family peered in from the doorway to their storefront, following the officers' every move. The mother ‒ in her middle forties with dark eyes and hair ‒ and a young man of sixteen, who looked like her. Their clothes were well-made, too fine for a 2nd Street address.
Probationary Constable Leone Briscola stood in front of them, arms on the door-posts, blocking the way. "You think he ran off?"
Paix flinched at the outrage which flashed through the mother's eyes. This would make things more difficult. He gave Briscola a sharp stare. "We don't have enough evidence to say anything yet."
Briscola's swarthy cheeks reddened, his dark eyes dropping at the rebuke.
Paix strode to the open back door. Clouds covered the late December sky, yet Lady Luck had smiled upon them ‒ it was mid-morning, with little chance of rain. Cases like these at night in a thunderstorm were much more difficult.
From the narrow steps, Paix had a clear view of the entire alley. A team photographed the alley, while another collected every item in it ‒ trash, half-eaten rats, bits of wood ‒ each placed into its own brown paper sack, the top folded and sealed. Labelled. Catalogued.
If this were any other precinct, a detective or three would be ordering them around. But Precinct 1 was stretched too thin for that luxury. Their job was to do the preliminaries. Whatever detective was assigned would follow up on the case tomorrow.
The alley wall across the way looked like any other. Paix moved close to inspect it: graffiti, but no hairs, no fibers, nothing to speak of what happened here.
They should have cordoned off the entire alley, and examined the back stair first. Dozens of officers had walked these stairs, and others had trailed through the alley while they spoke with the family inside. "Photograph every shoe-print of every man here. And the family's."
"Yes, sir."
It was routine, but he didn't want to leave anything to chance. Those eyes in the boy's tintype portrait haunted him.
Paix pointed to a fresh mark ‒ a dog, stamped in red on the grimy brick wall. "Did you photograph this?"
"Yes, Constable, but it won't help much." The photographer, a slender, curly-haired man dark as a Diamond, shook his head regretfully. "Colors don't show with this film. I called for an artist."
Paix continued down the alleyway. No signs of a struggle suggested the boy knew his kidnapper ‒ or was lured away. He turned to face his team.
Briscola stood facing him. "They're done with the room."
"Don't ever make a determination in front of the family."
Briscola's cheeks reddened, and he stared past. "Sorry, Constable."
Paix kept his voice low. "Sorry won't mend this. It's bad enough most of the force is on the take, or shaking down people for crossing the street wrong, or playing target practice in the Pot. You know how rare it is for someone to actually call us the day of a crime?" He turned away, trying to keep his anger under control. Then he faced his partner. "You're a good cop. But you have to keep your mouth shut. Understand?"
Briscola's head drooped. "Yes, sir."
Paix clapped Briscola's shoulder. "What do you see?"
The young man's face steadied, his shoulders straightened.
It was encouraging. He hoped Briscola would survive.
"No signs of a struggle, sir. Nothing of his left at the scene. The family heard no noise ‒" Briscola turned to Paix, astonished. "The boy didn't cry out."
"Notice anything else?"
"Last night was Yuletide Center. Where are the decorations? The food? The gifts?"
Paix nodded. And the rest of her family. Where were they?
Good thing I was assigned this case, he thought. This woman was barely surviving. To have to choose between bribes and food .... "What else?"
He watched as Briscola struggled to find something, anything to say. Finally, Briscola shook his head.
"The mother. She's hasn't given her children a Yuletide, yet still wears a wedding ring."
Briscola's eyes unfocused, blinked several times. Then he frowned, his mouth twisting. "She loves her children. It's not that." He hesitated. "Recently widowed?"
She took off her mourning garb, yet she kept her ring. "Yes, and by the look of things, newly arrived to Bridges." The answer came to him in a flash. "They're running from something."
Do you offer refunds?

I offer refunds for books which are damaged on arrival. This has never happened yet in 6 years of shipping books, so I don't expect anything bad to happen to your book.

But if it does: Please send a photo of the damage so I can take it up with the shipping company.

The original price you paid for the book will be refunded once the book has arrived back to me. You pay return shipping.
Share
View full details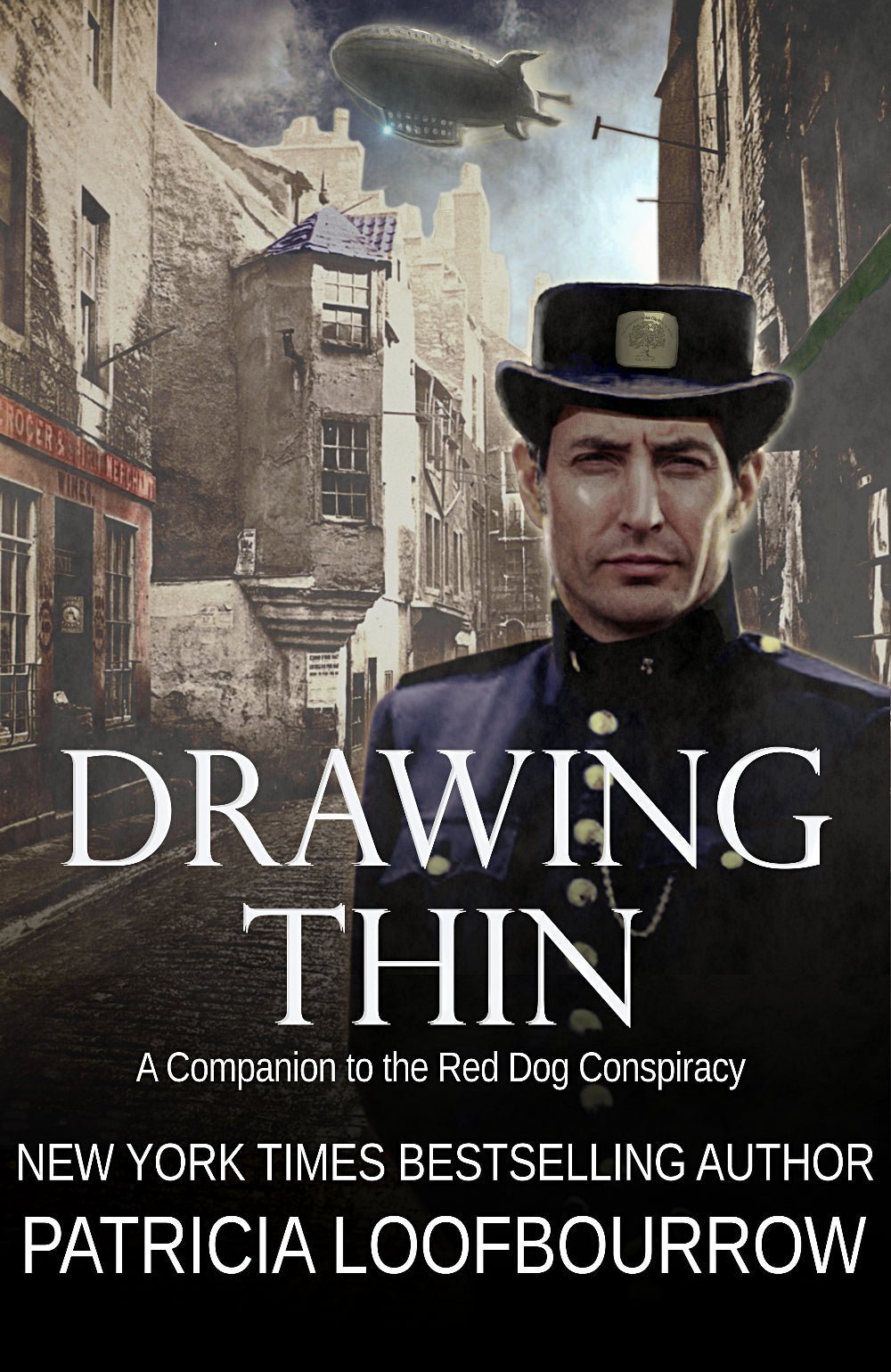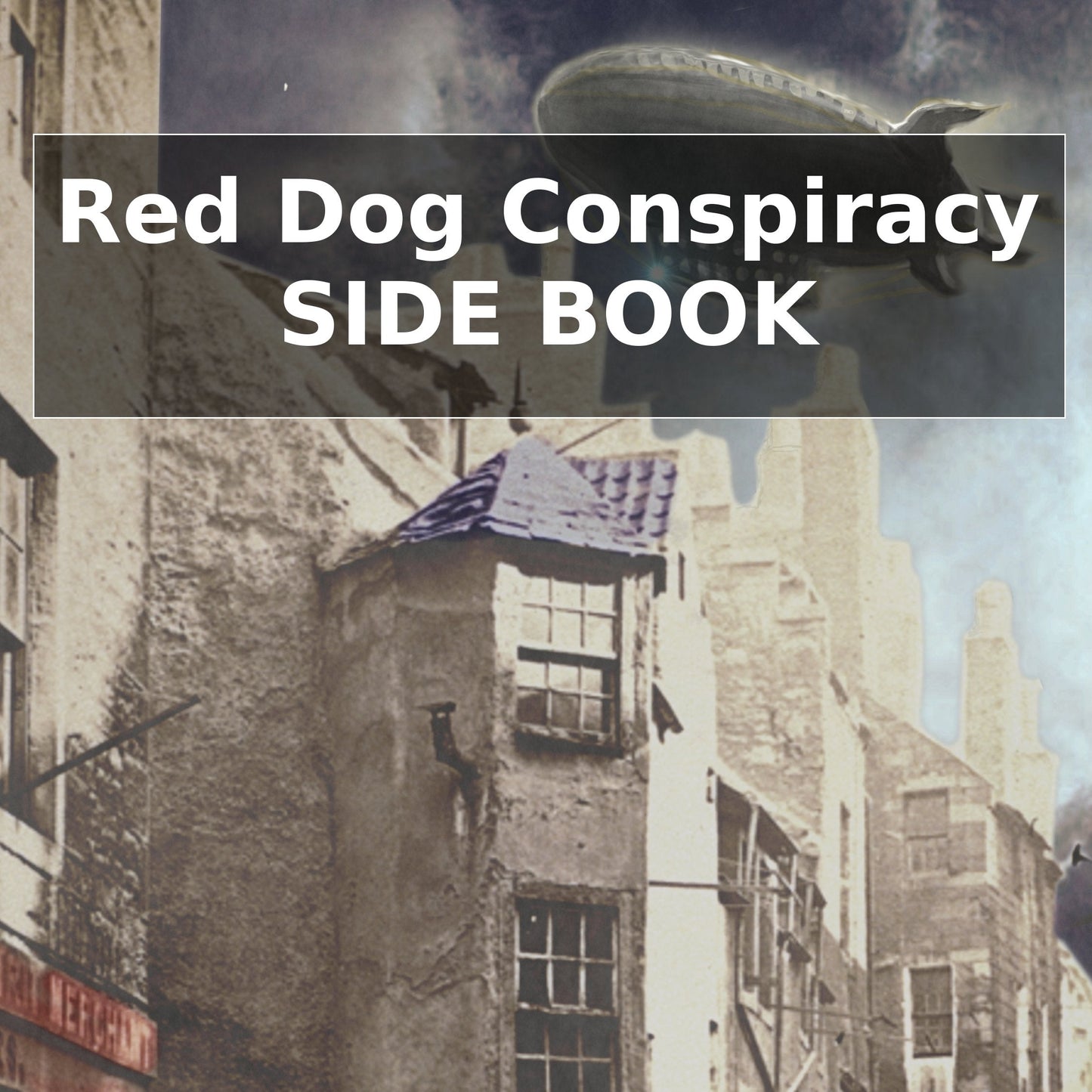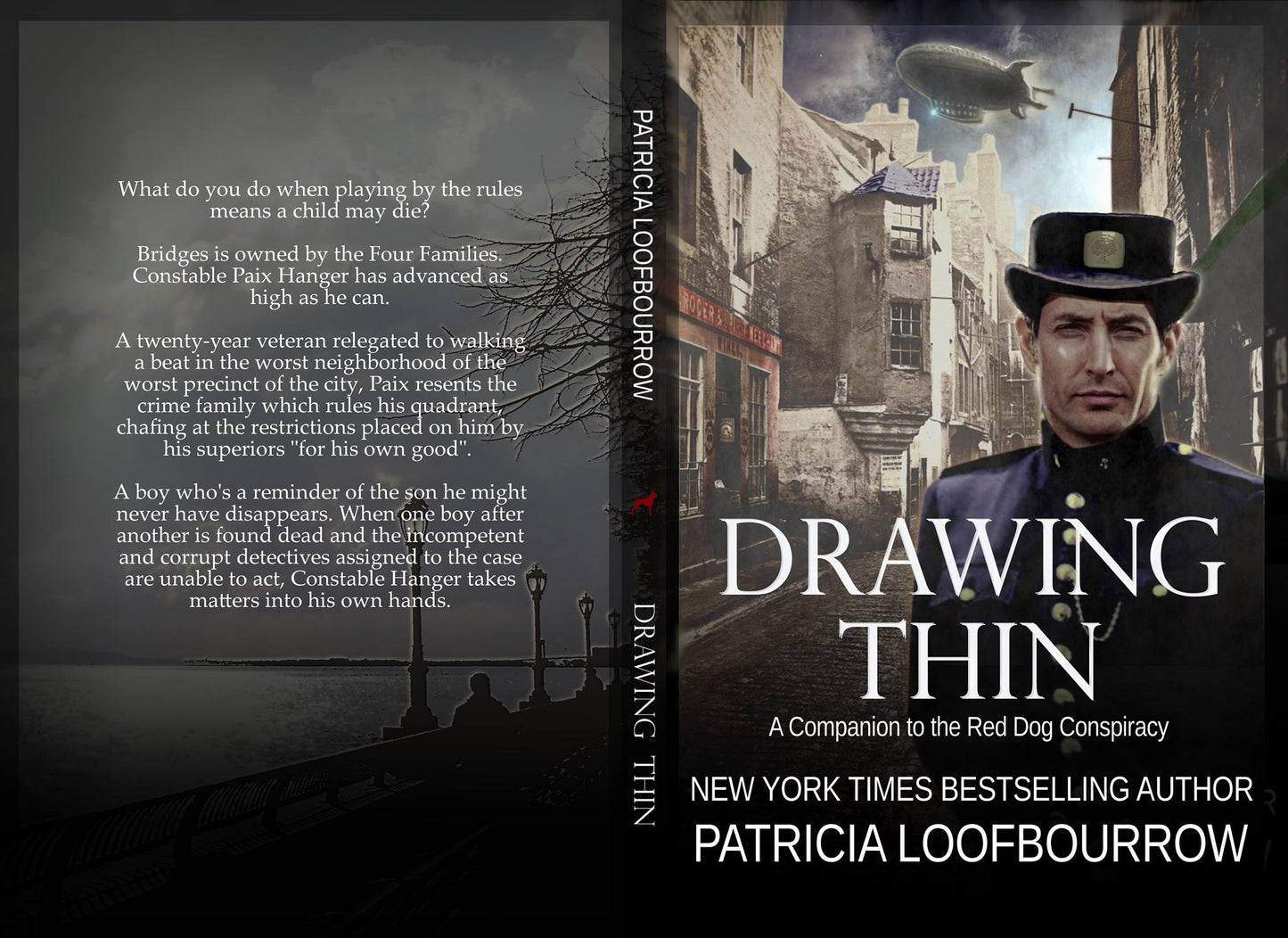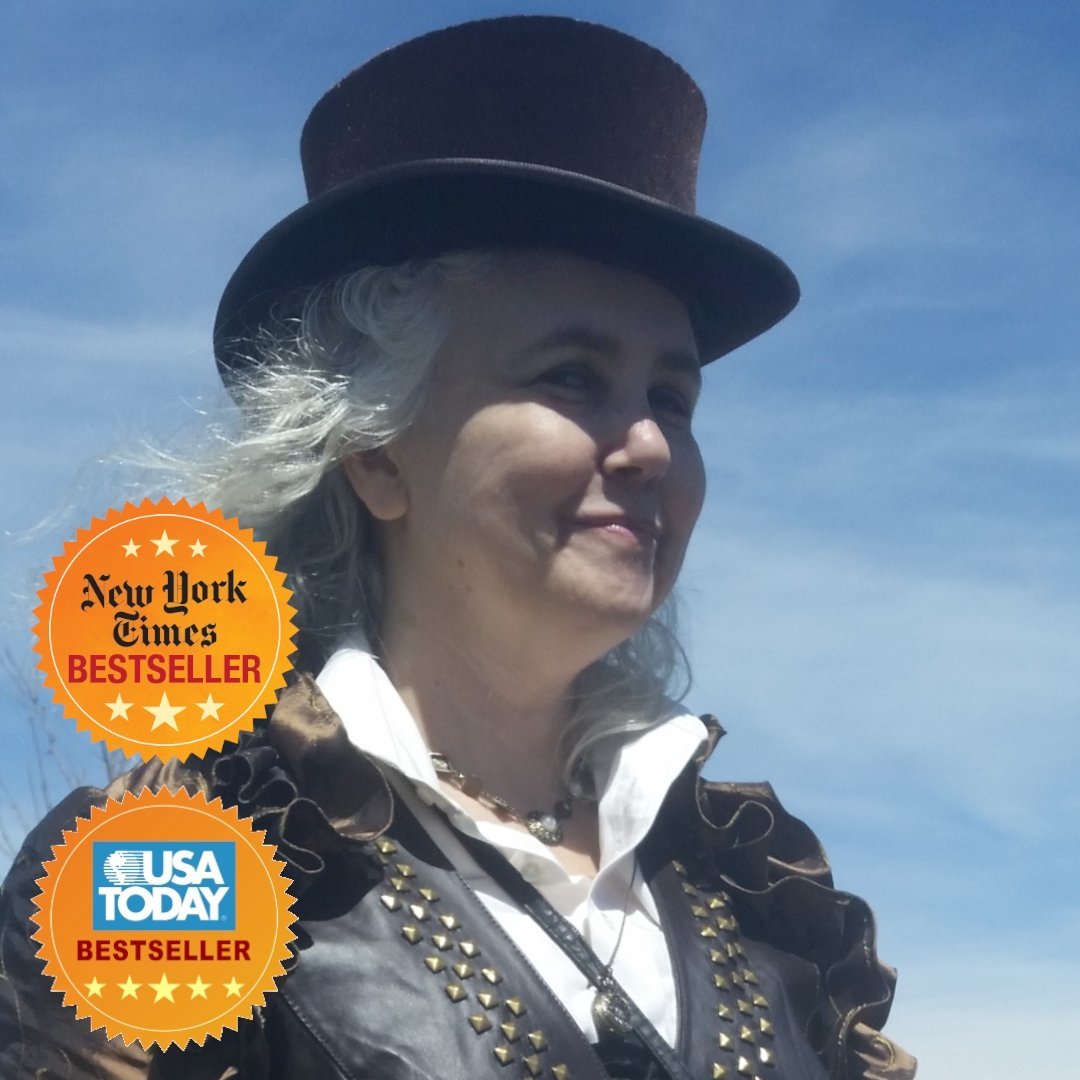 You can order my books from any bookstore in the world.
My print books are in the Ingram book distribution system, which is used by traditional bookstores, as well as independent book-sellers and libraries. If you don't see my books, ask for them!