Regular price
Sale price
$30.00 USD
Unit price
per
Sale
Sold out
Order now!

Book TEN in the Red Dog Conspiracy series.
From New York Times and USA Today Bestselling Author Patricia Loofbourrow.
New to the Red Dog Conspiracy series?

Start here
About this premium case laminate hardcover book:

Prefer a different format?

Click here

.
Recovering from the tremendous losses she's suffered in our last chapter, private eye and mafia wife Jacqueline Spadros gets a new case from an unlikely source: her mobster husband.
But when a mutual friend goes missing, Jacqui and her husband must join forces on a case which quickly turns deadly.
Warning: death of major characters, smoking, foul language, infidelity, betrayal, medical emergency, disability
This is the tenth chapter of a 13-part serial novel:
The Jacq of Spades
The Queen of Diamonds
The Ace of Clubs
The King of Hearts
The Ten of Spades
The Five of Diamonds
The Two of Hearts

The Three of Spades

The Knave of Hearts

The Four of Clubs <-- you are here

Book 11 coming October 2024, etc.
The Red Dog Conspiracy is one very big story, and each book is a chapter in it. It's highly advised to read the first nine books of this series before going further or you will not understand what is happening.
241 page case laminate hardcover

Printed in the USA
Here's what people are saying:
Enjoy an early sample from The Four of Clubs:

(WARNING: there are spoilers for previous books here!)
My dressmaker Tenni Mitchell and I were in my former bedroom, at my apartments on 33 1/3 Street, Spadros quadrant, as she fitted me for my Summer gown. Apparently, for a Clubb quadrant citizen to go to Spadros Manor involved a great deal of fuss, so here we were.
I stood on a box, rather somewhat on display, like a store-front doll. But the window-screens were still up, the curtains to the front windows shut. No one might see.
Outside, the day was bright. Birds sang. Six of my men stood guard, encircling the building. It was safe.
I loved being here. And it was better than all I'd have to go through for the Queen of Spadros to visit Tenni's dress shop in Clubb quadrant.
Tenni, however, was in tears.
"She moved out! She won't tell me what's wrong, only that she can't be with someone keeping secrets from her. Her!" Tenni began sobbing once more.
The "her" in question was Tenni's paramour, Cheisara Golf, with whom she'd just bought a home on 93rd Street, Clubb quadrant. From all accounts, it was a nice home, with a lovely yard where Tenni's younger sisters might play, or even receive suitors.
The Clubbs were well-known for their secrets, their trade in them. Their vast network of spies. For the woman to leave Tenni on that account sounded ... well, different. "What is it she thinks you've kept from her?"
Tenni wiped her eyes, her face downcast. "We had men there moving the girls' rooms, and they asked about my sewing room." Tenni glanced round. "You know."

I smiled at her. "Yes." The room where she kept her illegal sewing machine. Tech forbidden by the Cultural Correctness Committee, because it ran on electrical power.

"And after they left, she asked about what lay inside, why I kept it locked, why I never let her see. I told her it was only my sewing supplies, with dresses that customers wished kept hidden. But she pressed the matter." She glanced at me then. "You told me never to tell anyone, mum."

Oh, dear. "I did."

Tenni shook her head, just a bit. "I thought it was over, but last night, with the girls in bed and the boxes around us, she said she couldn't live with secrets. Just like that, she got up and called for a taxi." Tears streamed down Tenni's face. "She went back to Clubb Manor!"

I wanted to hug her, but her tears would have quite ruined the new dress I wore. So I put a hand on her arm. "I'm sorry."

"I don't know what to do! I -"

"You don't trust her. Not to tell anyone else."

Tenni nodded, her voice filled with derision. "Especially that grandmother of hers."

Regina Clubb. The woman was insufferable."Tenni, I think Mrs. Clubb already knows. She must. Don't you see? When Madame Biltcliffe was murdered, the police went everywhere. They had to have seen it. But they didn't ask for bribes to keep the machine quiet. So she must have put you off-limits."

Tenni nodded, took a breath. She was five years younger than me, but right then she seemed much younger than that. "Okay."

"I don't wish to pry." I hesitated. "But surely a locked door isn't reason to leave. Is it?" It seemed as if more had happened.

Tenni looked despondent. "I don't know! She's always asking about things. Things I'd rather not speak of." She gave me a brief glance. "I love her, truly I do. But ..."

"There's things you don't wish to speak of. Other things."

"Yes! Why does she need to know everything? Why won't she just let it be?" With that, she turned away, hands to her face.

I wasn't sure what counsel to give her, or even if I should. My choices in relationship matters had hardly been successful. I stepped off the box. "Tenni, perhaps she just needs time. Just to think about what's important." A handkerchief lay on the tea-table, and I offered it to her. "I recall when I bought this place, how uncertain I felt. She's made a big step." I struggled to find the words for her. "Perhaps this time apart will help her see why she does these things, why she feels as she does."

Tenni glanced over, a bit more hopeful.

I shrugged. "How are the wedding plans?" Tenni's sister Oma was set to marry a Detective Constable in Spadros quadrant. The man seemed a bit young, but nice enough.

Tenni scoffed, rolling her eyes. "His mother's a fright! She wants to dictate every part of it. Yes, she's helping to pay, but what Oma wants is just as important." She let out a laugh. "Leone doesn't seem to care one way or the other - about any of it."

I chuckled. "Men just want the time to be done with, so they can bed their wife."
Tenni giggled.

I stepped back onto the box. "What else needs doing today?"

Whilst Tenni fussed at the dress, pinning it here and there, I thought about my friend Josephine Kerr's wedding. The murder of her betrothed, my half-brother Etienne Hart, had seemingly put her into melancholy. By all reports, she'd kept to deep mourning, and the bridge guards told me she'd seen no one.

I worried for her, alone there in that dreary brownstone, with only her dying grandfather, her elderly servants, and her scoundrel of a brother for company.

I didn't like to think about Joseph Kerr anymore. He'd caused quite trouble enough.

Book 11 coming soon ... >

Does this have a dust cover?

No. This is a case laminate hardcover book - the image is right on the outside of this glossy cover.

There's no dust cover to lose or get damaged - just your beautiful book!
Do you offer refunds?

I only offer refunds for books which are damaged on arrival.

This has never happened in 6 years of shipping books, so I don't expect anything bad to happen to your book.

But if it does: Please send a photo of the damage to the book and packaging so I can take it up with the shipping company.

The original price you paid for the book will be refunded once the book has arrived back to me. You pay return shipping.
Share
View full details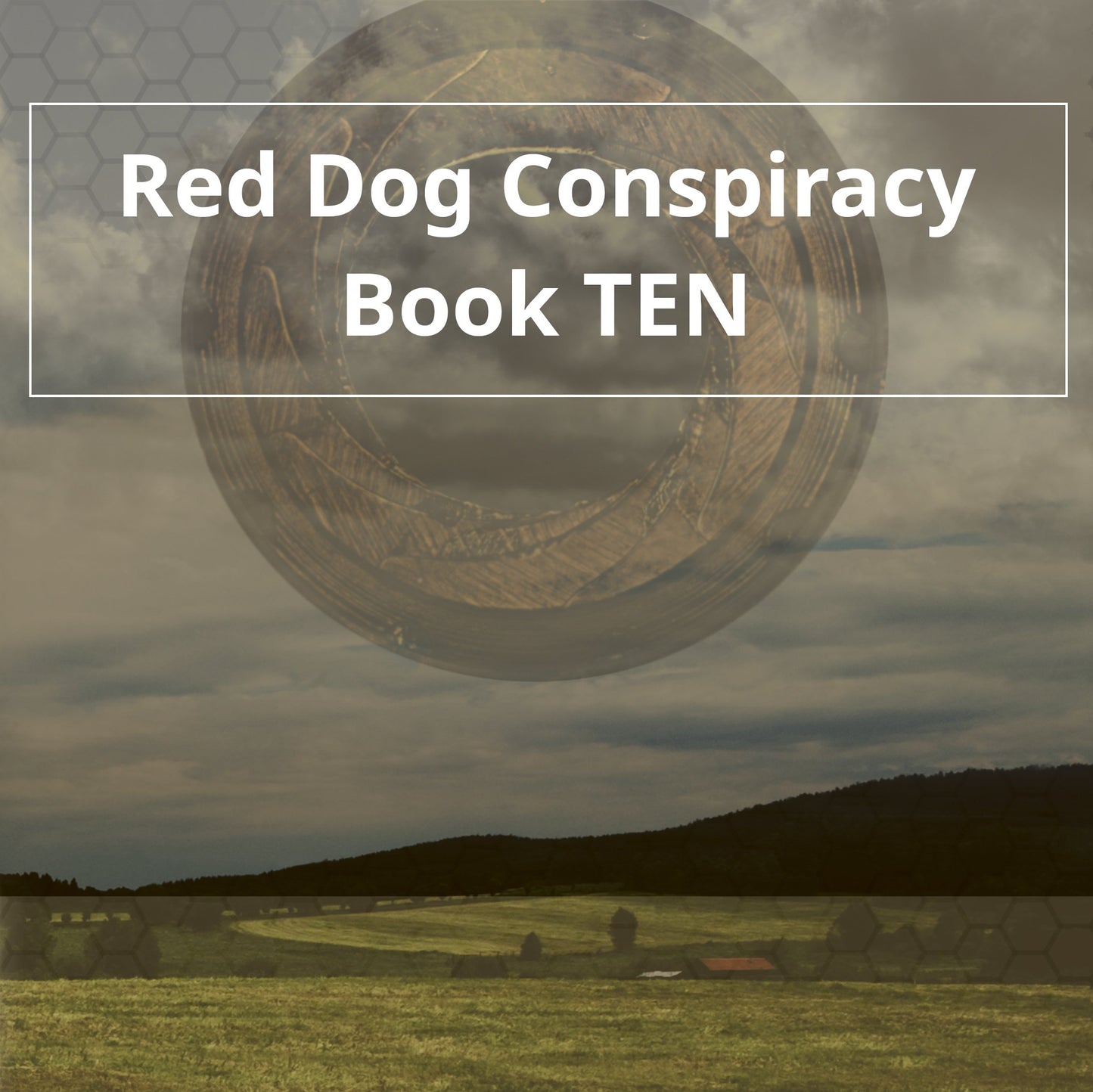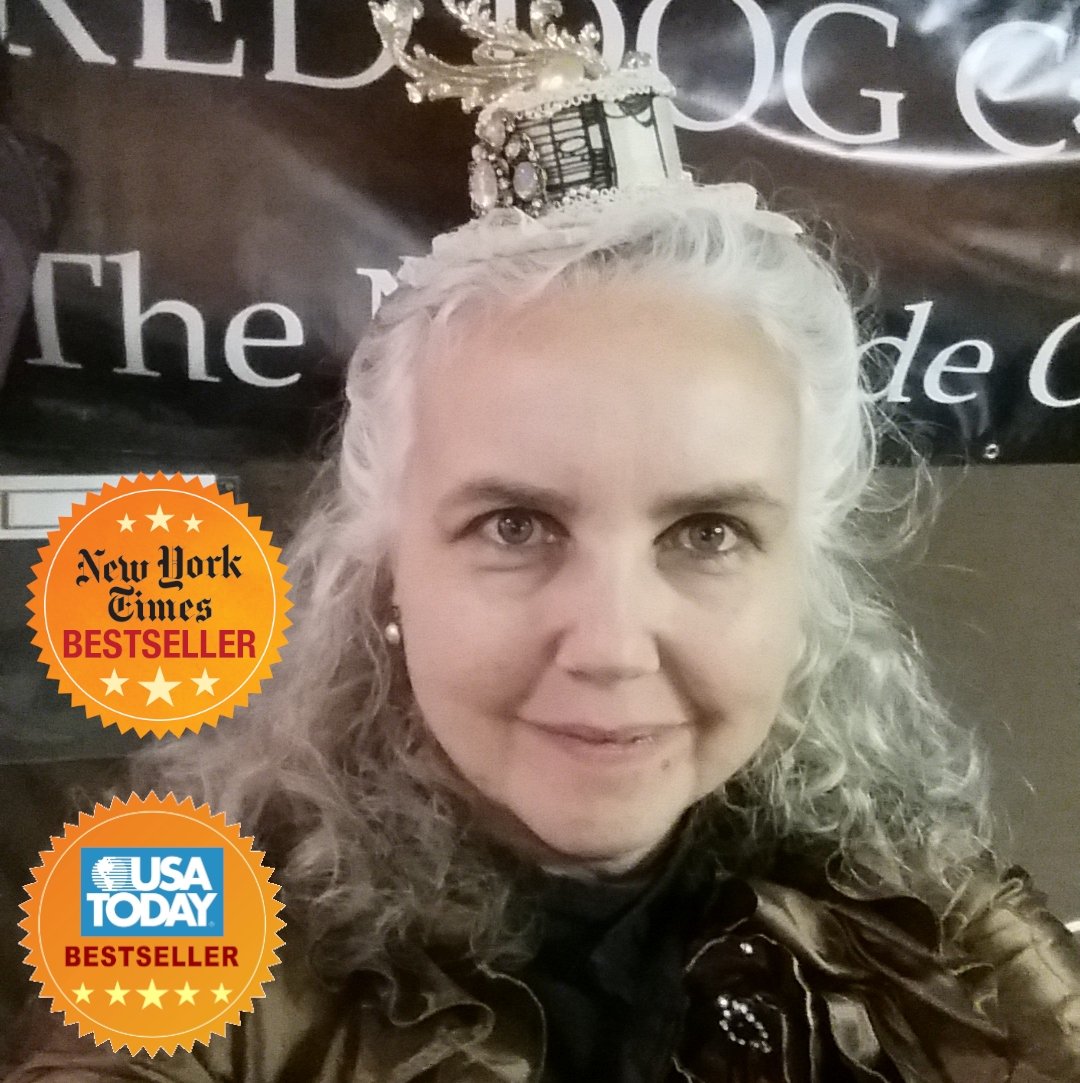 You can order my books from any bookstore in the world.
My print books are in the Ingram book distribution system, which is used by traditional bookstores, as well as independent book-sellers and libraries. If you don't see my books, ask for them!